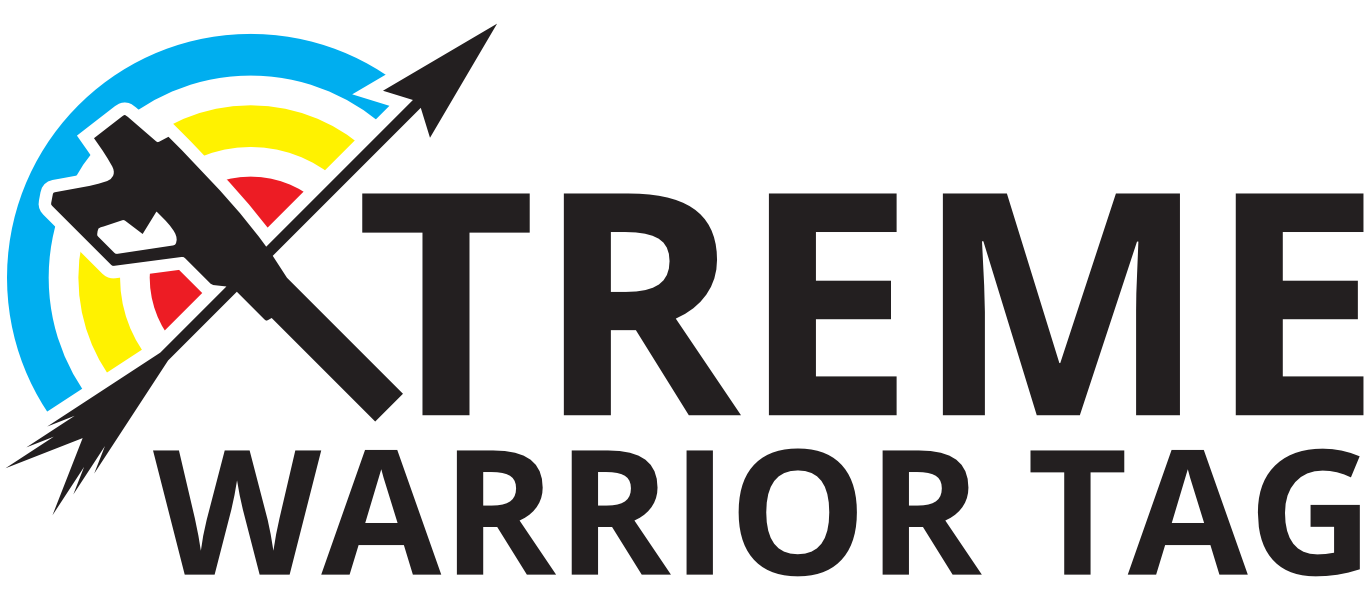 BOOKING/PAYMENT
A valid credit card or debit card is required to guarantee and pay for your Xtreme Warrior Tag party reservation.  In order to secure the date and time of your choosing, the first half of your total balance will be required. The remaining balance will be collected on the day of the event, prior to set up.  You can choose to pay in full at time of booking.  We accept all major credit/debit cards, including JCB, Union Pay, Apple Pay, Android Pay, and Samsung Pay.  Xtreme Warrior Tag will make every effort to postpone/reschedule your event, with no penalty, to another date should cancellation be necessary.
Privacy Policy
Xtreme Warrior Tag is committed to protecting your privacy.  We use the information we collect on the site to make bookings with us as simple as possible and to enhance your overall experience.  We do not sell, trade, or rent your personal information to others.
BAD WEATHER 
Laser and Archery Tag can be affected by severe or very wet weather unless indoor play is planned in advance by the host.  There may be occasions when the weather does not want to cooperate with your scheduled party.  In the event of severe weather (heavy rain, very high winds, flooding, snow or ice) we reserve the right to reschedule your event to guarantee the safety of you, your guests, our staff and equipment.  If the possibility of these storms threaten your party and you are aware in advance (pending or anticipated heavy rain, snow storm, tornadoes, tropical storm or hurricane) please contact us to begin the rescheduling process.
SUPERVISED CHILDREN
Xtreme Warrior Tag does require a parent or responsible adult to be on scene during the party.
WAIVER
ALCOHOL/DRUGS
Due to the nature of Laser/Archery Tag game play, involving running around obstacles and other players, we reserve the right to limit game play to those not under the influence of alcohol.  We reserve the right to refuse, cancel or cut short any party or booking when alcohol is being served.  Drugs of any sort will not be tolerated in or around the Xtreme Warrior Tag trailer.  Any observed use of illegal narcotics or legal narcotics used in an illegal manner will result in the termination of the party immediately.
DAMAGE/INJURY
Xtreme Warrior Tag or any of it's employees will not be responsible for any damage to property resulting from a request by the client to position the S.A.I.G.E. trailer in a specific location.  This includes both above ground and below ground property/equipment damage.  Additionally, Xtreme Warrior Tag reserves the right to charge the client's credit card for damages to the trailer or equipment resulting from the careless or willful misuse of the trailer/equipment by clients or their guests.  Xtreme Warrior Tag or their employees assume no responsibility for any injuries sustained on the client's property or their designated location.  All liability for damages or injuries are the sole responsibility of the client and/or host.
PICTURES
While your party is effect the Game Coach will be taking pictures of the party.  If you do not want our Game Coach taking these pictures or posting them on our social media pages, please notify us via email prior to the party.  
TIPS
The Game Coach is there to make sure that your group is making the most of our high tech fun.  He or she tutors, inspires and entertains.  Tipping for good service is appreciated, but not required. 
By submitting payment you agree to these terms.